Corporate Social Responsibility
Collaboration with Karachi Relief Trust:

As climate change is wreaking havoc in Pakistan. The Monsoon Floods this year have affected around 15% population of our country. Over one million house have been damaged. Around one million livestock have been lost. The country agriculture has seen unprecedented devastation.

Arif Habib Limited collaborated with Karachi Relief Trust to help restore lives of flood victims We aim to by such disasters and who are least able to help them and help bringing their lives back to normal.




Donation with Traceability:

In order to safely and efficiently distribute and track the donations, KRT is has developed an APP called Sindh Relief Initiative (SRI). With the help of the government this app will be used as follows:

Volunteers are provided with lists of affected people in their area of intervention

Volunteers capture the beneficiary's data (NIC number, mobile phone number and location) into the SRI app.

The app generates a unique code and sends it to the beneficiary's phone via SMS.

When the donations are delivered to the beneficiary this code is entered into the app.

Verification is received in the app that the donation has been delivered and all data is preserved in the back end. This way we remove the chances of duplication of the effort while securing information for further relief as may be required.




Collaboration with Baitus Saaliheen Society:

Arif Habib Limited collaborated with Baitus Saaliheen Society and pledged a subsequent amount to help all those who have suffered unprecedented devastation due to the worst calamities/recent floods all over Pakistan.
---
Social Responsibility
At Arif Habib Group, sustainability and social responsibility is central to the ethos of our company. We believe that caring for a society, of which we are also an integral part, includes ensuring its long-term growth in a viable and continuous manner. Our aim is to bring together the resources we have at hand and attempt to negate adverse effects on the society and environment. We also aim to positively influence education, healthcare, livelihood and environmental sustainability to encourage and lay down the foundations of a flourishing society. Not only are these beliefs that are held dear by the top management but are also passed down all our value chains to be inculcated in our teams, encouraging them to engage with stakeholders in various activities, and pursue our goals with unwavering dedication. The Arif Habib Group has adopted the following Sustainable Development Goals to which it will keep adding.
Despite being a mainly agrarian economy, it is unfortunate that there are still segments within our society that worries about where their next meal will come from. Arif Habib Group aims to improve the situation by not only by being present in the sector by providing quality fertilizer through its fertilizer company which fuels yields but also takes on the responsibility of imparting knowledge by conducting sessions on Food Security. Fatima Fertilizer conducted workshops which reached an audience of farmers, prospective agricultural entrepreneurs, experts from various industries and young university graduates.
Various Group companies have run and distributed Ration drives across the year to support those in the vicinities of their operations. Javedan Corporation Limited has also established a food bank which is accessible to residents within the Naya Nazimabad vicinity.
The Group also works towards monitoring and reducing the amount of wastage across its cafeterias and emphasizing on water conservation throughout all units of the Group.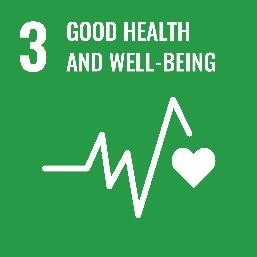 Over the past many years, the Group has played its role in investing in the better health of our human capital and the communities in which we work.
Group companies have contributed to various causes which include but are not limited to Shaukat Khanum Memorial Cancer Hospital and Research Center, Sindh Institute of Urology and Transplantation (SIUT), The Patients' Behbud Society for AKUH, Lahore Institute of Health Sciences, Kharadar General Hospital, Indus Hospital and The Kidney Center.
Group companies support the Memon Medical Institute (a project of the Memon Heath & Education Foundation) to assist in achieving the vision of providing accessible and affordable quality healthcare and education to all with dignity, respect and empathy. Memon Medical Institute is soon to begin its expansion, to which the Group has committed support.
Another hospital that the Group Companies support is the Mukhtar A. Sheikh Hospital which is located in the heart of Southern Punjab. Mukhtar A. Sheikh Hospital opened its doors to general public in November 2018. At its completion, the hospital will include 500 beds and state of the art healthcare facility, providing assessment and treatment of common and complex medical conditions.
The Ali Habib Medical Centre (AHMC), an initiative of Javedan Corporation Limited, located at Naya Nazimabad was established to cater to the unmet needs of the community, inclusive of the surrounding densely populated areas. It has been designed to cater to the primary healthcare needs of the community, both within Naya Nazimabad and the densely populated areas in the surrounding. Ali Habib Medical Centre provides specialized health consultation through consultant clinics and modern diagnostic facilities in a pleasant environment with well trained, dedicated staff. We believe the promotion of good health, disease prevention and management are essential to the wellbeing of residents in the area.
AHMC has conducted several Medical Camps for its community and adjoining neighbourhood to promote the importance of regular check-ups for a healthy life.
Additionally, Javedan Corporation has begun work to establish an extensive tertiary hospital within its premises.
In line with our commitment to lifesaving initiatives, most group companies organised blood drives at their premises.
To promote good health and well-being in a well-rounded manner, the Group has promoted and in participated in the development of many sports across the spectrum. Not only does the Group sponsor a wide array of events but has also purpose-built cricket and football stadiums at Naya Nazimabad which also have their respective training academies. Very soon, a fully-equipped Gymkhana which will house a host of indoor sports will also be operational and open to the public.
Our dedication trickles down across our companies promoting and practicing safe and healthy working environments for our employees. It gives us great pleasure to report that Fatima Fertilizer has been recognized by the Guinness World Record for 60,220,000 Safe-Man Hours in the international fertilizer industry. This is the standard we aim to achieve across all our businesses.
SDG 4: Education is a foundation for the development and progress of any society. It is the base upon which the whole building of human development stands. To this end Arif Habib Group extends its support to multiple organizations in completion of this aim like Habib University Foundation (HUF), Institute of Business Administration (IBA), Karachi School of Business & Leadership (KSBL), Lahore University of Management Sciences (LUMS), Ghulam Ishaq Khan Institute of Engineering Sciences and Technology (GIKI), Namal Education Foundation and National University of Sciences and Technology (NUST).
Our group also backs the following foundations: CARE Foundation, Progressive Education Network, Bait us Salam Welfare Trust, The Citizens Foundation, Memon Education Foundation, and The Hunar Foundation amongst others.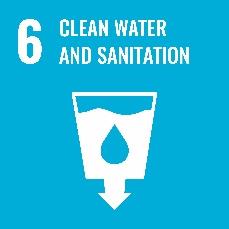 The Group recognizes the importance of water conservation and is encouraging sustainable consumption and production habits to curtail impact on the environment. Taking into consideration the lack of proper water distribution and management across the country, Naya Nazimabad has responded by setting up a water recycling plant, as well as a rainwater reservoir, to promote maximum utilization of the precious resource. As an alternative, a Reverse Osmosis Filtration plant is also being installed to utilize the sub-soil water.
Many group companies also provide access to clean drinking water to communities in their vicinities.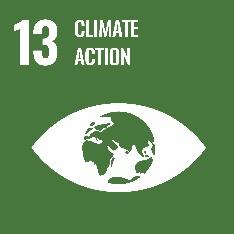 In today's world where climate change has become a serious concern, we put ourselves at the forefront in an effort to be a part of the solution. The Group continuously endeavours to support initiatives to that take measures to promote resource efficiency and encourage research in renewable energy. We believe that sustainable use of resources lies at the heart of maintaining a healthy environment.
Renewable energy is the future of energy in this country and around the world. We believe that in order to address the issue indigenous sources of power generation must be enabled and invested in. For this purpose, the group has set up, SEDPL a special-purpose company that is operating a 50 MW wind farm at Jhimpir, Sindh. It is also working to generate green energy, devoid of any discharge of harmful emissions, for which it is issued Certified Emission Reductions (CERs) or Carbon Credits by CDM.
We hope to contribute to a more sustainable future for the country's energy needs.
MCB Arif Habib Savings and Investments Limited initiated and launched the ConserveToPreserve campaign. Keeping in mind the increasing energy and fuel prices, a maximum of the workforce was encouraged to work from home. It allowed decrease in fuel consumption, saving in energy consumption in office, and cut down congestion on road.
Naya Nazimabad has been designed with an energy efficient approach with minimum cooling and heating requirements in consideration of utilizing sunlight and natural wind.
Power Cement has also installed a Waste Heat Recovery System along with a 7MW solar unit at its plant and also has plans to soon install a wind farm at its premises.
Additionally, Naya Nazimabad has also partaken in various plantation drives and campaigns to achieve a sustainable and environmentally friendly environment. In collaboration with National Forum for Environment & Health alone, it has planted a sum of 5,000 tree on various occasions. Various other Group enterprises have also engaged in similar plantation drives.
SDG 8: Acknowledging the importance that employees hold towards our firm, we at Arif Habib make accessible to our employees, an environment that is devoid of any discrimination or bias. We believe that employees are a fundamental component of any flourishing business and so aim to provide facilities to our employees that ensure peace of mind.
Arif Habib also places a strong emphasis on team building. We recognize that an organization can only function efficiently if all the employees work in sync and so, Group companies have organized workshops, sporting events, and skill-building activities to develop interpersonal relations amongst the employees and enhance an individual's existing skills.
Group Companies participate as speakers as well as supporters of several capacity development initiatives and job fairs undertaken by various industry professionals and associations.
SDG 11: Naya Nazimabad is built with concern for the exhausted housing system of Karachi and its rapidly growing population. It provides a breath of fresh air to impoverished resources for the masses, particularly targeting the middle-class families, endowing upon them hope for a better and more accommodating future. It also constitutes of parks and green spaces, accessible to both the residents and general public, which ensure the safety of women and children alike. Being an active developer and advisor in many upcoming real estate projects in the country, our management teams ensure that sustainable and green development initiatives are designed into the plans on day one.
The organization also makes sure that decent workplace accommodation at premises where required and basic necessities are available to its teams.
---
Flood Relief Activities
Arif Habib Group stands with its fellow Pakistanis during this unparalleled humanitarian crisis. To aid our countrymen, we have contributed through various group companies to provide immediate relief to affected families in the form of shelter (tents, tarpaulins, mosquito nets, clean drinking water and ration/food packages containing basic supplies (rice, wheat, sugar, pulses, chickpeas, oil, tea, milk powder, spices, salt and vermicelli) in the areas of Sukkur, Shikarpur, Khairpur, Naushahro Feroze and various areas of Interior Sindh.
However, due to the magnitude of the disaster and our limitation to access far-flung areas, we have collaborated with Saylani Welfare Trust, Bait us Salam Welfare Trust and Health and Nutrition Development Society (HANDS). All these organizations have a long history, highly disciplined and experienced in providing relief to the needy. These organizations have established network, familiar with the people and terrains.
There is a long way to go yet. Initial assessments points to urgent need for food, clean drinking water, shelter, clothes, shoes, hygiene kits, mosquito nets and medicine.
Once water recedes and families start to resettle in their hometowns and villages, Arif Habib Group in the next phase, intends to participate in the rehabilitation of these families by assisting them in building houses through Bait us Salam and HANDS. Our contribution will be provision of construction material and the families shall be encouraged to contribute labour.